Welcome To Official website of Trimbakeshwar Purohit Sangh
Welcome to our official site of Trimbakeshwar Purohits(www.purohitsangh.org). Trimbakeshwar Mahadev temple is an ancient Hindu temple considered one of the 12 Jyotirlingas (divine jyotirlingas). This religious temple is situated 28 km away from Nashik. There are no other holy temples and sacred places like Kushavarta Tirtha near the Trimbakeshwar temple premises, which add divinity. Various authentic Purohits perform multiple kinds of Puja in the Trimbakeshwar Shiva Temple area, as they are authorized to perform Pujas and Vidhi's.

Purohit Sangh Sansthan of Trimbakeshwar is an official committee of approximately 300 different authenticated Purohits of Trimbakeshwar. They are registered and certified with registration number Y203-215. It is a matter of pride that the Trimbakeshwar temple has a long legacy of Purohits. This Purohit Sangh works tremendously for maintaining the legacy of traditions and authentic puja procedure to give Yajmana (guest) a complete solution (Nivarana) to problems. They have Tamra Patra, which has the official logo of purohit Sangh, highlighting their authenticity and authority of performing various Pujas. They have performed Pujas for many generations and witnessed many generations of multiple families who came to the Trimbakeshwar for Pujas. All the purohits have the birthrights to perform such pujas.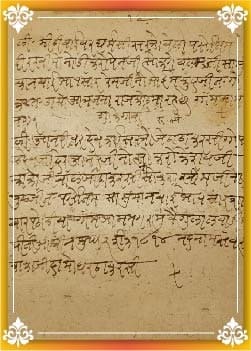 They have Namavali (list of names) consisting of yajamana (guest) names of many generations. These purohits have preserved their culture themselves. Because of their presence, Trimbakeshwar is a village of purohits where many houses of purohits are welcoming guests for various Puja's. If anyone visits here with a pure heart, they will never go back without satisfaction and Lord shiva's blessings. The Grantha's like ( Skandha Purana, Padma Purana, Trimbakeshwar mahatmya) mentioned this holy place's greatness, Trimbakeshwar. It emphasis why various pujas like Narayan Nagbali puja, Kalsarp Dosh Puja, Kumbh Vivah Puja, Rudra Abhishek Puja, Mahamrityunjay Mantra,Tripindi Shradh puja, e.t.c should be done at Trimbakeshwar only, by Trimbakeshwar indigenous (sthanik) Purohit Guruji. These pujas are performed by authenticate Guruji. The word "Authenticate" shows that the panditji has Tamra Patra or official Identity Card, by which they hold the authority/ birthrights of performing pujas in Trimbakaehswar.
They are local Guruji's who belong to the legacy of purohits in Trimbakeshwar. Be aware of fake, duplicate information of pujas and also fake people performing it. Please approach the authenticate Tamrapatra dhari (holder of Tamra Patra) Purohit only. There should be a bridge between people and Trimbakeshwar Purohits. It is not a physical bridge but a mental one that conveys history, tradition, and extensive knowledge of Trimbakeshwar pujas and detailed information about purohits. Direct connections with all official purohits make the communication process effective, and devotees can gain a comprehensive understanding of the Trimbakeshwar and Trimbakeshwar temples.
In this era of advanced technology and science, this website is a digital bridge between devotees and Guruji of Trimbakeshwar. It is a "digital bridge" of the Trimbakeshwar Guruji web portal, which is developed and designed, and Purohit Sangh itself supports this website. This is an official platform of authentic Purohits, where you can reach all the purohits.
Also, in this web portal, you can have a virtual tour of every aspect of Trimbakeshwar. From our web portal, you can have information about the precious legacy of spirituality, purohits, Guruji, culture, society, and history of Trimbakeshwar. We specifically focused on taking you to the authentic source to have an accurate and specific knowledge about Trimbakeshwar Pujas.
We have profiles of purohits; these will make you aware of the complete biography of panditji along with the pujas they performed. From Trimbakeshwar Guruji tabs in each puja section, you will be able to connect with them and book your pujas. You can ask anything regarding Puja in Trimbakeshwar while booking via WhatsApp or calling directly to concern authentic Guruji. You can reach Trimbakeshwar Guruji with just one click on this web portal. If you have any doubt, like which pujas are done in Trimbakeshwar? How can Puja's be done in Trimbakeshwar? At what time Trimbakeshwar puja should be done? And so on. Even you can convey your feedbacks directly to Guruji.
This web portal gives detailed information about all the Puja performed in Trimbakeshwar and its procedure. This web portal is going to keep you aware and updated on many subjects, terms regarding Trimbakeshwar (trimbakeshwar.org) in detail through our special section of "Articles" (trimbakeshwar.org/articles). You can visit the article page and read all about Trimbakeshwar and all subjects related to it.
Information is an enormous power; hence we were hoping you could reach out to the information about Trimbakeshwar, which has proper and authentic references. In case you have any doubts, suggestions about any puja done, you can directly convey it to Guruji. Your suggestions are most welcome!
This website is designed and developed by Aric Infolink Globle Services private Limited.